Articles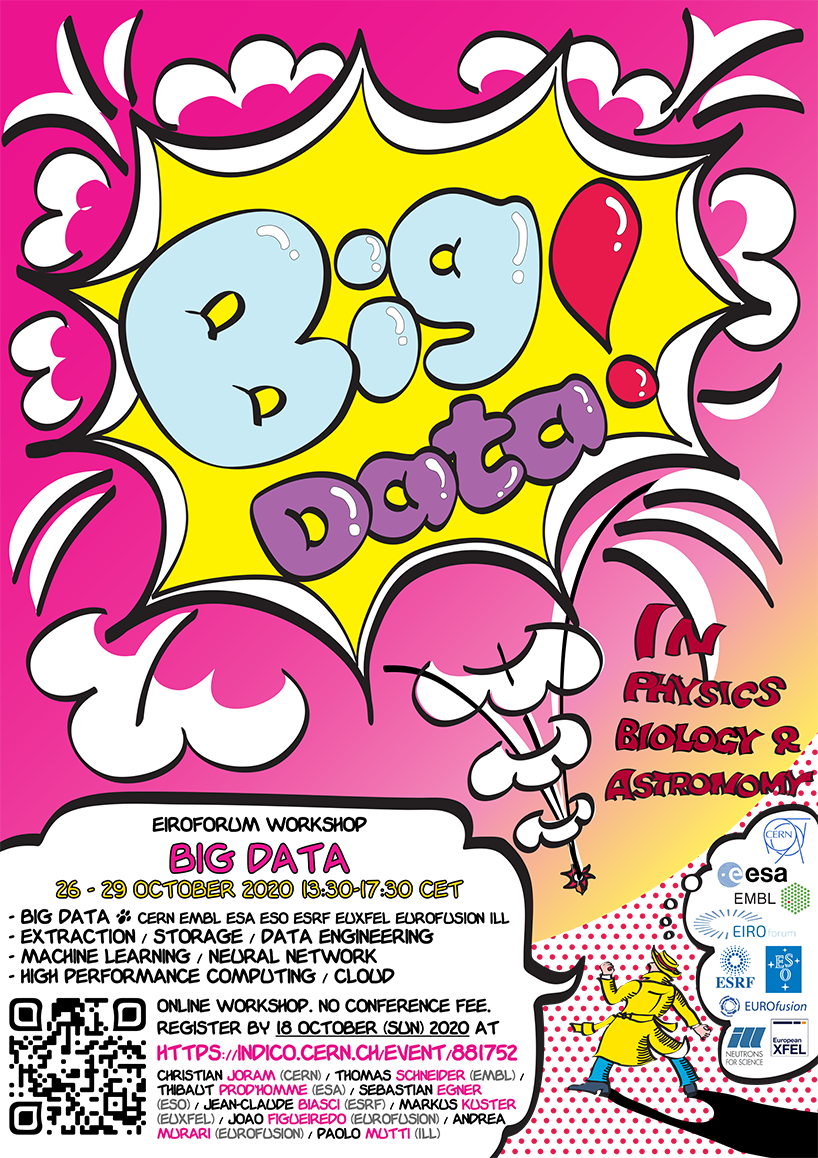 During the 2020 EIROforum Topical Workshop on Big data the ESO Archive Science Group presented the new capabilities of the ESO archive in a contributed talk with title: Mining the Southern Sky via the ESO Archive: Data-streams, cross matching, and forward look. The slides of the presentation will be available online on the conference web-site (search for: Emanuele Paolo Farina), but you will be able to find the presentations in pdf format also here:
Mining the Southern Sky via the ESO Archive: Data-streams, cross matching, and forward look
The ESO Science Archive currently contains (among others product) ~1,700,000 spectra, ~660,000 images, and ~280,000 cubes. Its goal is to preserve and make such multi-wavelength, multi-instrument, and multi-epoch wealth of information discoverable and accessible to any user of the scientific community. Such services are based on a consistent data standard (data format and meta-data content) and on photon provenance tracking. The scientific content of the archive can then be accessed through different interfaces, see for example the interactive interface of the ESO archive science portal.
During the presentation I perform a ``virtual tour'' of the ESO archive, showing examples of data collections and cross utilization. I will also illustrate how the cross-matching of heterogeneous data-stream content (e.g. the ~60,000 recently reprocessed UVES spectra, the ~90,000 newly delivered datacubes from KMOS, and infrared images from the Vista Hemisphere Survey) allows users to validate their data and to open a new multi-band parameter space for discoveries. I will conclude with an outlook on the new challenge for the ESO archive: 4MOST. This new instrument will provide 20,000 new spectroscopic products each night (and related high level physical information), implying that in just one year will double the numbers of archive product collected to date.