Feedback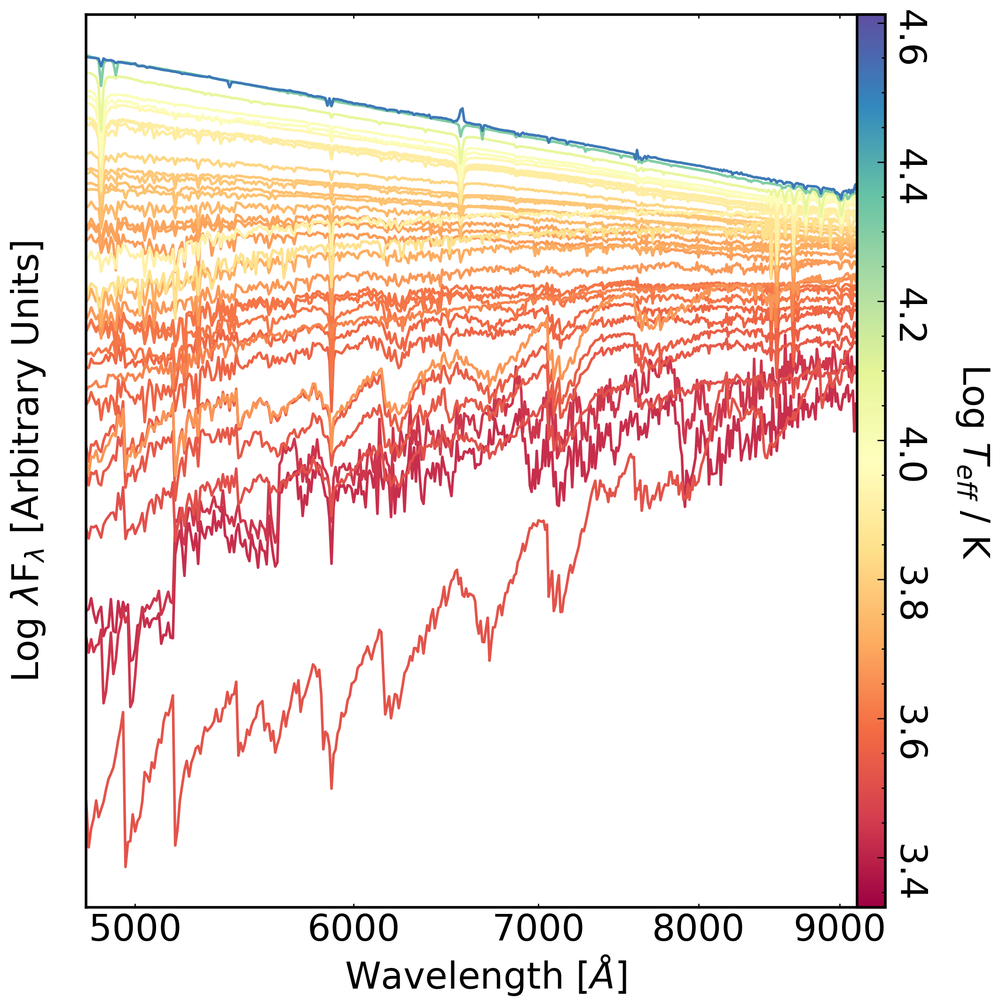 The MUSE Library of Stellar Spectra (Ivanov et al. 2019) provides the community with a set of 1D high signal-to-noise spectra with reliable continuum shapes, which populate all major sequences on the Hertzsprung-Russell, with 3-6 bright stars per spectral type.
This first data release contains 35 high-quality MUSE spectra. These stars cover the range of T_eff between 2600 and 33000K, of log(g) between 0.6 and 4.5, and of [Fe/H] from -1.22 to 0.55. The 1D spectra cover the wavelength range from 4800 to 9300 Angstrom, with a resolving power varying from 1750 to 3750, and - given the IFU spectral capabilites of MUSE - are not subject to slit-losses.
More information about the release content can be found in the accompanying documentation. The products are available via the Science Portal or programmatically.